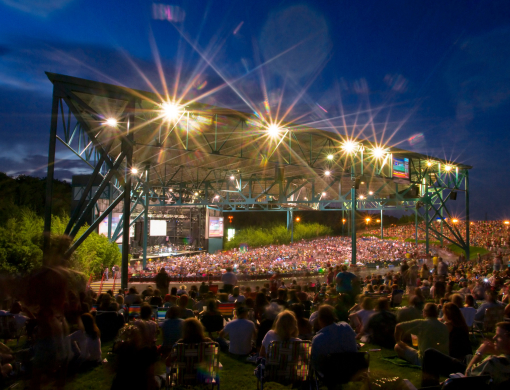 Added on October 6, 2023 by KEVIN GAYDOSH to
Member News
CHARTWAY RAISES $300,000 FOR MEDICALLY FRAGILE CHILDREN AND FAMILIES
The Chartway Promise Foundation raises awareness for pediatric cancer and funds to make wishes come true
VIRGINIA BEACH — Each September, the Chartway Promise Foundation dedicates Pediatric Cancer Awareness Month to raising awareness and funds to make dreams and wishes come true for medically fragile children and their families.  This year, the charitable arm of Chartway Credit Union produced four separate events — the 24th "Swing Fore Smiles" charity golf event held at the Cavalier Golf & Yacht Club; "A Night for Hope" art auction social held at the Museum of Contemporary Art (MOCA); and the inaugural Chartway Virginia Beach 10-Miler and 5 K races over Labor Day weekend — and raised a total of $300,000 demonstrating how a community can come together to bring joy, hope, and smiles to young patients bravely facing cancer.
One special highlight came during the ODU vs. Wake Forest football game on Sept. 16 when a young man battling a rare form of cancer was honored on the field.  Levi Barrera lost his leg from the knee down due to Synovial sarcoma; his wish was to regain the sensation of running once more.  The Chartway Promise Foundation provided funds to Toby's Dream Foundation to purchase virtual reality goggles and an omnidirectional treadmill that will allow him to realize his dream. Now Levi is training to run the 5K portion of this November's Chartway Norfolk Harbor Half Marathon!
(Caption — R to L)  Levi Barrera; Big Blue; Christine Wilson, president of the Chartway Promise Foundation; and Brian Schools, Chartway Credit Union president and CEO.