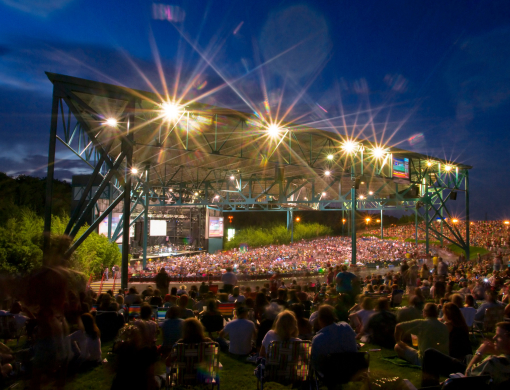 Added on April 19, 2023 by Kevin Gaydosh to
Member News
Chartway Wins Three CUNA Diamond Awards for Credit Union Marketing
Earns the industry's most prestigious annual marketing recognition in three categories
VIRGINIA BEACH, VA — Chartway Credit Union received three CUNA Diamond Awards at the recent CUNA Marketing & Business Development Council in Orlando, Fla.
Presented by the executive committee of the CUNA Marketing & Business Development Council, the Diamond Awards program is the most prestigious annual credit union marketing competition. A panel of judges evaluates entries based on strategy, design, production, creative concept, copy, communication, and results. Awards in 35 categories are based on asset size of credit unions from across the country; "Best in Category" is recognition for the top Diamond Award winner.
Elizabeth Short, Senior Vice President of Marketing, and Whitney Huston, Director of Marketing, were on hand to receive the awards on behalf of Chartway, which won in three categories:
LOGO – "Best in Category"
REBRAND/NEW CORPORATE IDENTITY
ONE-TIME EVENT for Chartway's ODU/VT Football Game Wish Reveal
"Elizabeth and Whitney do a fantastic job leading the advancement of our brand – and we thank them for their efforts," said Brian T. Schools, President & CEO. "Yet all Chartway team members should take pride in these awards because we all played a part in making sure voices were heard from all corners of our enterprise."
"We do more than just talk about inclusivity at Chartway, and our new logo is symbolic of all that we've built by gathering our voices," Schools said. "Winning these awards is an opportunity to exchange 'high fives' with our teammates for what we're doing every day to carry our brand forward in such a thriving way."
About Chartway
Since 1959, Chartway has been unlocking the potential of individuals and families so they can thrive. Member-owned and values-driven, our $2.6 billion credit union proudly serves more than 200,000 members with branches in Utah, Texas, and Virginia. We've been recognized by Forbes as one of America's Best-In-State Credit Unions in 2022, included on American Banker's Top Credit Union to Work For 2022 list, and received numerous other top workplace and best credit union accolades. Reflecting a bright way forward, our charitable arm – the Chartway Promise Foundation – has raised nearly $14 million to provide medically fragile children and their families memorable experiences that bring joy, hope and smiles. For information on our vibrant organization, please visit www.Chartway.com and follow us on Facebook, Twitter, and Instagram.