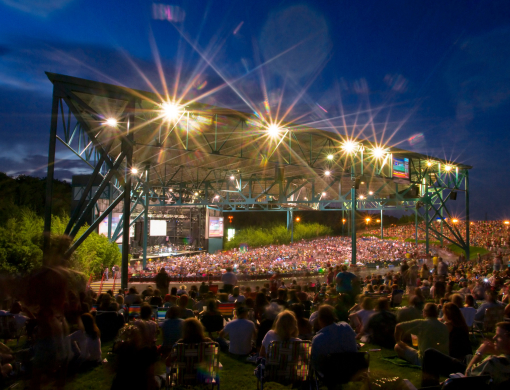 Added on May 1, 2023 by Hampton Roads Community Foundation to
Member News
HAMPTON ROADS COMMUNITY FOUNDATION AWARDS MORE THAN 1.4 MILLION TO NONPROFITS
Public Relations Contact: Tracie Paige
Office: (757) 622-7951 | Email: tpaige@hamptonroadscf.org
Hampton Roads Community Foundation awards $1.4m+ to nonprofits
NORFOLK, Va., April 27, 2023 — The Hampton Roads Community Foundation recently approved more than $1.4 million in grants to 12 nonprofit organizations across the region.
The Foundation awards grants four times a year through its competitive Community Grants and Special Interest Grants program. Organizations awarded grants in March 2023 were:
Nauticus Foundation, $250,000 for a comprehensive redesign project
Healthy Neighborhood Enterprises, $200,000 to continue buying and renovating properties in Norfolk's Park Place neighborhood
Virginia Supportive Housing, $200,000 to renovate and expand Gosnold Apartments
Tidewater Community College Educational Foundation, $150,000 for Visual Arts & Design Center
Virginia Zoological Society, $150,000 for the EdVenture & Exploration Campaign
Children's Health Investment Program, $100,000 to renovate its building and create a Family Resource Center
Virginia Stage Company, $85,000 for renovations and upgrades
Paul D. Camp Community College Foundation, $75,000 to buy, renovate, and equip the Tidewater News building in Franklin for a Nursing & Allied Health Center
The Children's Center, $75,000 to help buy the Early Head Start and Head Start building in downtown Suffolk
Families of Autistic Children of Tidewater, $70,000 for the build out of the Autism Resource Center
Virginia League for Planned Parenthood, $70,000 to renovate and equip a new primary care health center in Chesapeake
Virginia Early Childhood Foundation, $10,000 to support early childcare education efforts
About the Hampton Roads Community Foundation: 
With roots dating back to 1950, The Hampton Roads Community Foundation is a permanent charitable endowment with over $500 million in assets. It has awarded over $344 million in grants and scholarships since its founding. The Foundation also plays a critical role in community leadership, tackling such regional issues as early childcare and education, homelessness and affordable housing, climate change and disaster responsiveness, and regional economic competitiveness. The Foundation's mission is to make life better in Hampton Roads through grantmaking, philanthropy, and civic engagement. Its vision is a thriving community with opportunity for all.