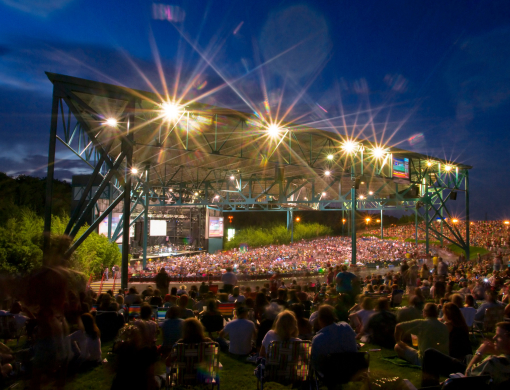 Added on October 5, 2022 by Kelli Ragland to
Member News
Langley Voted Excellence in Retail at the Retailer of the Year Awards
Credit Union Also Wins Peer Choice Award
Contact: Kelli Ragland, Vice President, Marketing, 757.848.5444, kragland@langleyfcu.org
Langley Voted Excellence in Retail at the Retailer of the Year Awards
NEWPORT NEWS, Va. – Oct. 5, 2022 – Langley Federal Credit Union has been awarded the Excellence in Retail award in Services & Entertainment at the 2022 Retailer of the Year Awards.
On Sept. 22, Retail Alliance held the 2022 Retailer of the Year Awards at the Virginia Air & Space Science Center in Hampton, Virginia. The ROTY Awards recognize merchants in the Hampton Roads area who demonstrate the very best in customer service and community involvement. Langley was also awarded a Peer Choice Award in the Financial Services category.
"We are extremely honored to win both the Excellence in Retail award and Peer Choice award," said Langley Chief Experience Officer, Deb Vollmer. "Our mission has always been to improve our members' lives by helping them save, borrow and spend wisely. We continue our commitment to be the best financial institution for our members by elevating the member experience every single day."
This past year, Langley has continued to enhance services throughout the credit union. With online banking upgrades, card servicing improvements, and new automated teller machines at select locations, Langley members can access their money more efficiently and effectively. These new enhancements reflect Langley's commitment to excellence in member services.
Learn more about Langley Federal Credit Union at www.langleyfcu.org.
Langley Federal Credit Union is a federally chartered credit union, regulated and insured by the National Credit Union Administration. Langley Federal Credit Union serves more than 345,000 members and has $4.9 billion in assets, ranking the financial cooperative as one of the 100 largest credit unions in the country. Langley is a full-service financial institution where everyone can save, borrow, and spend wisely. Located in Hampton Roads, Langley has over 670 employees, 21 branches and more than 55,000 surcharge-free ATMs throughout the region. For more information, visit www.langleyfcu.org