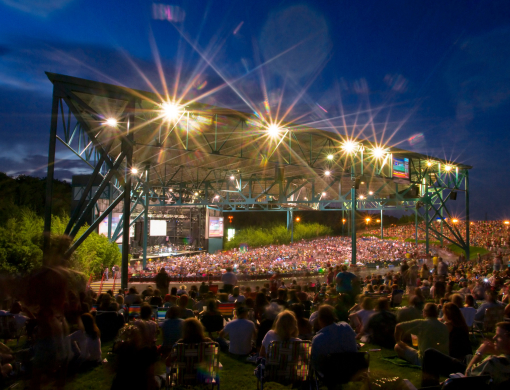 Added on November 8, 2023 by Cassidy Lewis to
Member News
Local Law Firm Donates $15,000 to Three Local Schools
NORFOLK, VA —November 3, 2023: Over 6,800 people submitted nominations to Cooper Hurley Injury Lawyers' 2023 Vote for a School contest, resulting in a victory for The Academy of International Studies at Rosemont in Norfolk.
The middle school on Branch Road won $10,000 from the Norfolk-based personal injury law firm this October after galvanizing support from the community.
Car Crash Expert Griff O'Hanlon of Cooper Hurley Injury Lawyers joined The Academy at Rosemont's principal, Dr. Banks, on WTKR's Coast Live this October to announce the results of their annual donation.
During the segment, Dr. Banks revealed that the donation will completely fund this year's eighth grade field trip to the Spirit of Mt. Vernon. It will also support teachers with several class projects and fund a showcase night for The Academy.
"This is going to add so many experiences and enrichment opportunities, not only for our students, but for our teachers," Dr. Banks shared following a pep rally at the school where Cooper Hurley Injury Lawyers surprised students and faculty with the great news.
"I am so very excited and grateful to you for your kindness," Dr. Banks said to attorney Griff O'Hanlon at the event. "Leaders are kind, and you are definitely a leader in this community, so thank you."
When asked what she would say to community members who voted for the school, Dr. Banks replied, "I just want to say thank you. We're a family here at The Academy at Rosemont, so it took everybody—if I could hug everybody, I would."
Cooper Hurley Injury Lawyers also presented a $3,000 donation to Blessed Christian Homeschool in Portsmouth and a $2,000 donation to Pembroke Meadows Elementary School in Virginia Beach for their respective second and third place wins.
"It's an essential part of our mission as a law firm to give back to our community," said Griff O'Hanlon during his appearance on Coast Live with Dr. Banks. "It's one of the best things I get to do as part of my job," he continued.
Vote for a School is one of several initiatives that Cooper Hurley Injury Lawyers has launched in recent years to support students and educators under Cooper Hurley Injury Lawyers Cares.
Any public or private school located in Hampton Roads or the Eastern Shore of Virginia was eligible to enter the contest from August 22, 2023 to October 17, 2023. Cooper Hurley Injury Lawyers committed to award a total of $15,000 to the top three schools who received the most votes from the community.
The personal injury law firm has made significant donations to schools and students across Hampton Roads over the last decade. The firm recently awarded $2,500 to a graduating Indian River High School student via the Bill O'Mara, Jr. Scholarship as well as $6,000 in scholarships to winners of its 2023 Focused Driver Scholarship program.
Similar to its Vote for a School initiative each fall, Cooper Hurley Injury Lawyers also organizes the Vote for a Cause contest each spring which honors nonprofits and other great organizations in Hampton Roads. Norfolk-based Reck League won $10,000 in the 2023 Vote for a Cause contest.
Vote for a School, Vote for a Cause, and the firm's other generous donations are all part of its commitment to give back to Hampton Roads as a way of saying thank you for its support over the years.
About Cooper Hurley Injury Lawyers
Cooper Hurley Injury Lawyers, The Car Crash Experts, helps those who have been injured in car, truck, and motorcycle accidents throughout Virginia. The personal injury firm also represents family members of wrongful death victims. For more information about Cooper Hurley Injury Cares or the accidents the firm handles, call 757-333-3333 or visit www.cooperhurley.com.