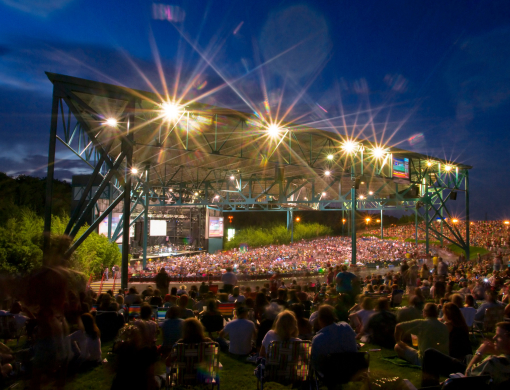 Navy Sailor ENCS Shawn Williamson and Association Volunteer at Camp Skimino in Williamsburg
Contact:
Shanise Harris, Public Relations Manager
shaniseh@gsccc.org
757-549-0747
May 31, 2022
Navy Sailor ENCS Shawn Williamson and Association Volunteer at Camp Skimino in Williamsburg
Girl Scouts of the Colonial Coast (GSCCC) thanks military members for their continued volunteer support throughout the year. From unloading cases on Cookie Count n' Go day to special projects around camp properties, our servicemen and women are always ready to give a helping hand! Recently, US Navy Sailors of PCU JOHN F. KENNEDY (CVN79) lent their time to improve Camp Skimino in Williamsburg, VA. Senior Chief Engineman(ENCS) Shawn Williamson has volunteered with Girl Scouts on an ongoing basis and helps to organize volunteer days between GSCCC and fellow service members. When asked about how he got started volunteering with Girl Scouts, ENCS Williamson said, "My association was looking for opportunities to contribute to making the community better through support. In addition, we were planning an event and needed a place to host the event. We met with the camp site lead who allowed us to use Camp Skimino for a meeting. This sparked the beginning of a beautiful relationship between our association and giving back to the community."
The sailors have spent hours at GSCCC camp properties updating and improving facilities for the next wave of campers. The team has completed numerous projects around different camps, including the installation of screen windows, cutting down trees, chopping fire, painting cabins, installing new flooring and so much more!
A volunteer's time and talents are priceless, and GSCCC is thrilled to be considered when service members are looking to give back. The unit has done service projects with Toys for Tots and the Virginia Peninsula Food Bank, but they have found a special interest in supporting female ambition and entrepreneurship. ENCS Williamson said, "Community service, paying it forward and serving a cause greater than oneself have been rich parts of the tradition of our association for 129 years. We can only pass these traits down, not by word, but by example, and our goal is to inspire the next generation to continue this tradition." ENCS Williamson continued, "Supporting the Girl Scouts created a lane for our association to be a role model for our next generation of leaders and many of our members in the association are huge fans of their various assortments of cookies."
Girl Scouts of the Colonial Coast salute our military members, families, and Girl Scouts. This story is one example of how stewardship and commitment to service are universal goals amongst many great organizations and how helping others can truly make an impact.
Girl Scouts is proud to serve military families across our country and the world. Each day, we're inspired by the sisterhood of military-connected girls and volunteers who live and breathe our Girl Scout Promise to serve our country and continue to make a difference (and have fun!) while doing it. GSCCC thanks our military heroes for their service and we offer several Explore patches to help you discover the history and imagine the future of the US Armed Forces. Learn more about our military explore patches here- http://bit.ly/explorepatches
GSCCC has many volunteer opportunities available for those interested in making a difference. Whether you're looking for short-term opportunities or to start a troop of your own, connect with us and start making an impact. https://bit.ly/3JuNnqk
Pictured left to right, bottom to top: First row: Christopher Ewell, Macky Sall, Stephanie Johnson, Wayne Pattillo, Shawn Williamson, Mike Brewington (Camp Skimino Park Ranger,) and Will Smith Second Row: Scottin Platero, Wayne Wyman, Carl Nilo, Ronald Jackson, Dale Holder, and Jamie Harris Third row: Michael Strobeck, Dan Gibbs at Camp Skimino in Williamsburg, VA. (all members of the PCU JOHN F. KENNEDY CHIEFS MESS (CVN79) aside from Mike Brewington)
About Girl Scouts of the Colonial Coast
Girl Scouts of the Colonial Coast, a United Way agency, serves nearly 7,000 girls in grades K through 12 with the help of more than 4,000 adult volunteers in southeastern Virginia and northeastern North Carolina. Girl Scouts offers a one-of-a-kind leadership development program for girls in an all-girl environment. Since 1912, Girl Scouts has been building girls of courage, confidence and character who make the world a better place. To volunteer, reconnect, donate or join, visit www.gsccc.org or call 1-800-77SCOUT.
###