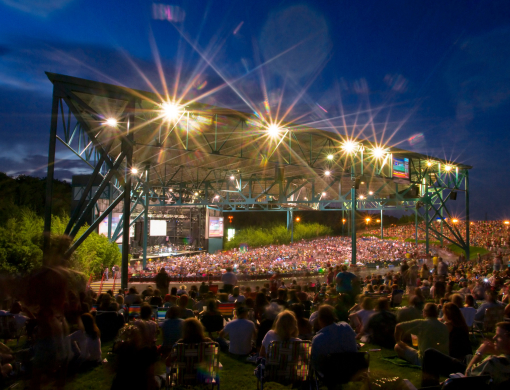 Norfolk Is Open For Business
"Norfolk is the path to the future," Mayor Kenneth Cooper Alexander announced to the thousands in attendance at the 2023 Norfolk State of the City. Mayor Alexander shared that significant progress was made from improving public safety to growing and diversifying Norfolk's economy. At this sold-out event, attendees learned of business innovations, exciting developments, and what is driving Norfolk into the future.
Mayor Alexander spoke about the economic development happening in Norfolk. The Mayor noted that The Capital Access Program, The Enterprise Zone Program, The Commercial Corridor Program, and the Rockefeller Foundation grant are all great resources for local small businesses. He shared, "As businesses startup, expand, and relocate to Norfolk, we are growing and strengthening our economy."
Many businesses have decided to relocate or expand in Norfolk. It was announced that Lawson, a development, construction, and management company, has relocated their corporate headquarters to Downtown Norfolk. It was also shared that Advance Integrated Technologies has announced a half- million-dollar expansion, creating 76 new jobs. In addition, Fairwinds Landing was recognized for receiving a Virginia Business Ready Sites Program Grant for 3.5 million dollars to demolish the old Lambert's Point Docks. Mayor Alexander stated, "Fairwinds Landing is a 100 million dollar investment on a 111-acre site that could potentially host over 500 new jobs and become home to Dominion Energy's Operations Base for Offshore wind and military support."
Norfolk is the home of many great businesses and organizations. The Mayor noted, "Norfolk, is open for business and recognized the Norfolk Innovation Corridor (NIC), the Hamptons Roads Chamber, TechArk Solutions, Embody, KTN, PRINCO and Premier, Inc, Yellowdog, ARDX, and Magazine Jukebox for their contributions to long-term economic growth and sustainable development.
Keeping with the theme of innovation, Mayor Alexander shared the 5 million dollar multi-year LED street light conversion plan as well as honored the many residents, civic leagues, and non-profits, who created water retention systems and green instruction to mitigate flooding. Those acknowledged included: Ocean View Christian Academy, Sherwood Forest Elementary School, The Elizabeth River Trail Foundation, and Downton Norfolk Civic League.
Mayor Alexander continued his speech noting that "Education is economic development."  He thanked Norfolk Public School's school board members, Superintendent, Dr. Byrdsong, teachers, and staff for making a difference in the lives of Norfolk's youth. The Mayor spoke on Norfolk State University's efforts to resolve broadband/digital inclusion challenges in minority communities. Mayor Alexander went on to share Old Dominion University and Tidewater Community College's expansion. Virginia Wesleyan University, Centura College, Tidewater Tech, Aviation Institute of Maintenance, and Eastern Virginia Medical School, were mentioned for their contributions to the Hampton Roads area. It was also announced that Old Dominion University, Norfolk State University, and Eastern Virginia Medical School have committed to creating one school of public health. Mayor Alexander shared, "Leveraging their expertise, they will create the largest health sciences center in the Commonwealth of Virginia, with the largest number of degrees offered, the largest number of students enrolled, and the largest number of graduates annually."
Attendees were also excited to hear about the many festivals and other tourist attractions that call Norfolk home. The mayor shared that SevenVenues hosted 551 shows, The Patriotic Festival generated 9 million dollars in economic activity, and the Mid-Eastern Athletic Conference brought in over 20,000 attendees. It was stated that tourism employs nearly 7,000 people and is the 3rd largest economic driver in Norfolk. Other attractions acknowledged include: Norfolk Botanical Gardens, Chrysler Museum of Art, Nauticus, and The Virginia Zoo.
Another major economic performer is The Port of Virginia, which links Norfolk to more than 115 locations worldwide. Mayor Alexander shared that The Port of Virginia has announced a 1.4 billion dollar rail expansion. He also shared the expansion of the Norfolk International Airport which will consist of 4 new gates, a consolidated security checkpoint, as well as several other improvements. Transportation does not stop there, it was announced that in July 2023, Amtrak as well as Carnival Cruise Line would be expanding its offerings out of Norfolk.
Mayor Alexander shared exciting news about Norfolk's first responders. He stated, "We are strengthening relationships between code officials and businesses; partnering with community groups, and investing in innovation and technology to reduce violence". Along with that update, it was announced that the Norfolk Police Department has seen its largest recruitment class since 2019.
More local heroes were celebrated when Mayor Alexander spoke about Naval Station Norfolk, which is the world's largest naval base. Mayor Alexander honored Captain Janet Days, who made history when she became the first African American female commanding officer in the history of Naval Station Norfolk, and gave special recognition to Vice Admiral Dan Dwyer.
Along with its military connections, Norfolk is home to NATO's Allied Command Transformation and Joint Forced Command. It was shared that Finland recently became the 31st member of NATO and that the Finnish flag would be raised on Scope Plaza at the upcoming Norfolk NATO Festival. Global togetherness continued when Mayor Alexander shared how the residents of Norfolk have stepped up to provide aid and comfort during the ongoing war in Ukraine. Special recognition was given to The Women's Club of Norfolk for their war efforts.
Other topics discussed during the 2023 Norfolk State of the City include countless new residential projects, the People First program, Tidewater Gardens, St. Paul's transformation, the development of CHKD's Children's Pavilion, the expansion of Sentara Mobile Care, Healthier 757, and the new construction of Fire Rescue Station 11.
We want to thank Mayor Kenneth Cooper Alexander for sharing his news of community growth, business innovation, and other exciting developments with enormous crowd of regional supports!
We want to thank all of our Norfolk State of the City Sponsors:
Series Presenting Sponsor: TowneBank
City Host Sponsor: Cox
Series Building the Future Sponsor: The Franklin Johnston Group
Series Platinum Sponsors: Bon Secours Hampton Roads, United Way of South Hampton Roads, Chartway Credit Union
Series Silver Sponsors: ABNB Federal Credit Union, BayPort Credit Union, Dominion Energy, GEICO, Hampton Roads Workforce Council, Langley Federal Credit Union, Rivers Casino Portsmouth, Sentara Healthcare/ Optima Health, Verizon
Media Series Sponsors: WTKR News 3, Stellar Exposures, Virginia Business
Host Sponsor: Hilton Norfolk | The Main
Bronze Sponsor: Aviation Institute of Maintenance/ Centura College / Tidewater Tech, Willcox & Savage, P.C.
Décor Sponsor: Premier Events of Virginia Inc.
Visit the Hampton Roads Chamber for upcoming events and more event recaps.