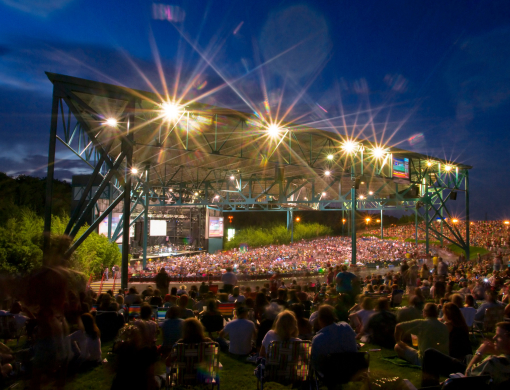 Power of Women 2023
March 8, 2023 was International Women's Day and we could think of no better way to celebrate this than by hosting our first Power of Women event of 2023! With a sold-out crowd of female attendees (and a few brave men), we celebrated the triumphs, addressed the challenges and acknowledged the power that each of us have every single day!
This impactful two hour event kicked off with legendary businesswoman, philanthropist and all-around mentor, Dr. Angela Reddix giving the keynote address. Dr. Reddix explained her three part theory on how to be the CEO of U where women are empowered to take control of their lives. She welcomed the room full of enthusiastic women to "the board room of U enterprise."
Dr. Reddix went on to explain that to be the CEO of U, one must first find clarity in what they are doing. Then they must execute and finally, they must optimize as they go. Sharing her own examples and experiences, Dr. Reddix encouraged attendees to do a SWOT analysis not just for their business but for themselves.
From there, Dr. Reddix shared her deep belief in writing a vision statement for your personal journey. She shared, "When you know your vision statement, it gives you so much charge towards the goal. Girl, you are moving towards the plan that has been designed for you."
Dr. Reddix concluded that her own personal vision statement for the past 10+ years has been, "To live a life of excellence and service that impacts generations to come." We know that she most certainly made an impact on the women in attendance today and we thank her for all she does to support, mentor and sponsor future female leaders.
In addition to our phenomenal keynote address by Dr. Reddix, we put together a panel of dynamic women to discuss just what the power of the woman is. Moderated by VOLUNTEER Hampton Roads CEO, Stephanie Gorham, our panel of distinguished women featured Director of Mission Impact at the YWCA of South Hampton Roads, Zakkiyya Cunningham, President & CEO of ReInvent Hampton Roads, Nancy Grden and Senior Manager of Public Affairs for Cox Communications-East Region, Erin Rice.
Zakkiyya, Nancy and Erin all brought with them a unique perspective from their many years of collective leadership across various industries. They were open, honest and authentic from the first moment they stepped onto the stage. Each shared their successes while also discussing their challenges. They gave advice such as "You are not expected to do it all" and "to take the lessons." Nancy even shared that she wanted to be the first female astronaut ever but was grateful to the many individuals throughout her life that helped mentor and sponsor her and even that, "It took other people to help me create my own personal mission statement," she said.
Our audience was able to easily engage and ask their own questions. From discussing work-life balance to an honest conversation about setting boundaries, much collective experience was shared amongst the room. We venture to say that no one left that room without at least one key takeaway. We felt the inspiration and know that our attendees did too.
So we close out this International Women's Day 2023 knowing that here in Hampton Roads, the Power of the Women is strong! It is strong among our fantastic speakers and it is most certainly there within every single one of the women who chose to start their day with us as we recognized, acknowledged and celebrated the Power of Women!
We want to thank Dr. Reddix, Zakkiyya Cunningham, Nancy Grden, Erin Rice and Stephanie Gorham for leading the charge for the Power of Women event.
We thank all of our sponsors who helped make the event tremendous:
Cox Communications, Presenting Sponsor
Bon Secours, Series Member Spotlight Sponsor
Virginia Beach Convention Center, Series Gold Sponsor
Dominion Energy, Series Silver Sponsor
Bank of America, Series Bronze Sponsor
Virginia Natural Gas, Series Bronze Sponsor
Premier Events, Inc., Décor Sponsor
A special thank you to all our table sponsors who supported and attended the event!
Visit the Hampton Roads Chamber for upcoming events and more event recaps.