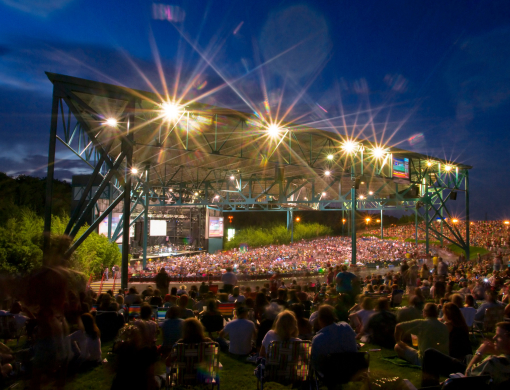 Register now for the 2023 Elizabeth River Run and get rewarded!
The region's legacy 10k and mile races are scheduled for September 3
WHAT           
The 44th Annual Elizabeth River Run 10k and mile races are scheduled for September 3, 2023. Early bird registrants are rewarded with the low fee of $45 for the 10k before March 31. Other races are discounted as well before March 31. The first 1,000 runners will receive a free commemorative t-shirt.
WHERE
This legacy race follows a 6.2-mile course along the stunning Elizabeth River Trail. Runners of all levels start on the Old Dominion University campus, weave through tree-lined historic neighborhoods, take in sweeping views of the Elizabeth and Lafayette Rivers on the Hampton Boulevard Bridge, and cross the finish line in a private park located at the Port of Virginia. The fun doesn't end there. Runners will enjoy live music and refreshments during the awards ceremony.
DETAILS
Race proceeds benefit Tidewater Striders and the Elizabeth River Trail Foundation. For more information, registration, complete race pricing and a race map, visit: https://events.elizabethrivertrail.org/err.
The Elizabeth River Trail Foundation's mission is to create an inclusive and resilient urban riverfront trail that connects and inspires people and businesses in the Hampton Roads region. The Elizabeth River Trail runs 10.5 miles through businesses, historic attractions and 28 neighborhoods within a five-minute walk. The multi-use trail is designed for walking, running and biking. It comprises 11 sections from Norfolk State University, through Downtown Norfolk and Old Dominion University to NIT Terminals along the Elizabeth River. The Foundation has completed multiple new unique and award-winning amenities, including a kayak launch, play sculpture and double turbo challenge course in Plum Point Park and most recently, The Glowline. For more information, visit www.elizabethrivertrail.org.
The Tidewater Striders has hosted the Elizabeth River Run since 1979. Formed in 1972, it is the largest running club in Virginia and one of the ten largest in the United States. It serves to promote fitness-related activities such as running, walking and multi-sport events in our community. For more information, visit https://www.tidewaterstriders.com.