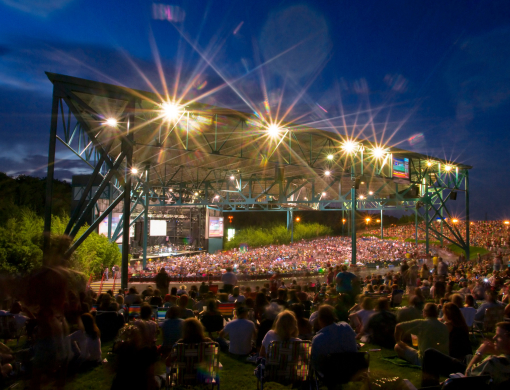 Added on March 31, 2023 by Christine Gustafson to
Member News
Richard George Named to the National Apartment Association 20 in Their Twenties, Class of 2023
Virginia Beach, Va.— The National Apartment Association (NAA) has announced Richard George, brand and development manager with The Breeden Company and member of Virginia Apartment Management Association, as part of NAA's 20 in Their Twenties, Class of 2023.
This national award recognizes 20 rental housing industry professionals 29 years old or younger who have made significant professional achievements and possess the potential to go far in their careers. Richard and his fellow recipients will be celebrated at the rental housing's premier event, Apartmentalize, in Atlanta June 7-9, 2023.
"I am honored to be selected as one of this year's 20 in Their Twenties. I am excited to meet and learn more about the impactful individuals who are working to positively influence the multifamily industry with their skills, talents and hunger to succeed. I am also thrilled to represent The Breeden Company at a national event to showcase what we are achieving in the multifamily industry," said George.
To be eligible, applicants must be a member of NAA, employed full-time in the rental housing industry and demonstrate the making of a meaningful impact at the workplace. An NAA task force, comprised of Next Gen Committee volunteers, selects awardees based on the quality of the overall written application, innovative ideas, demonstration of leadership, letter to self, career goals and letter of reference(s).
"Congratulations to Richard and the entire 20 in Their Twenties, Class of 2023," said Bob Pinnegar, NAA President and CEO. "This award speaks to the meaningful impact these young professionals have already demonstrated in their careers and indicates a drive and passion that will take them far. As we look to the future, I'm eager to see how this next generation of leaders uses their talents to help the rental housing industry continue to grow."
ABOUT THE BREEDEN COMPANY
Nationally recognized, with more than 60 years of expertise in every facet of the industry, The Breeden Company is a vertically integrated real estate development organization that boasts market-leading divisions including commercial real estate, multifamily property management and general contracting. With a portfolio of over 25,000 apartments and 2 million square feet of retail and office that have been owned, managed and developed, The Breeden Company is one of the premier real estate development firms in the country. Breeden Realty is one of the top commercial real estate firms in Virginia (Virginia Business, 2022); Breeden Property Management is one of the top multifamily property management firms in the country (Multi-Housing News, 2022); Breeden Construction, the much-acclaimed multifamily general contractor for numerous third-party clients, is one of the top multifamily builders in the country (Multi-Housing News, 2022). For more information regarding The Breeden Company, visit www.thebreedencompany.com.
ABOUT NAA
The National Apartment Association (NAA) serves as the leading voice and preeminent resource through advocacy, education and collaboration on behalf of the rental housing industry. As a federation of 141 state, local and global affiliates, NAA encompasses over 95,000 members representing more than 11.6 million apartment homes globally. NAA believes that rental housing is a valuable partner in every community that emphasizes integrity, accountability, collaboration, community responsibility, inclusivity and innovation. To learn more, visit www.naahq.org. NAA thanks its strategic partners Lowe's Pro Supply, Yardi and The Home Depot.