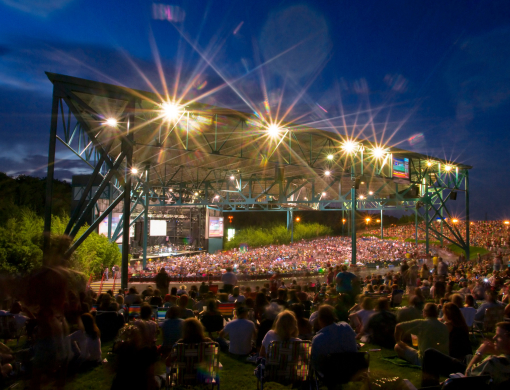 Suffolk Has Momentum!
"Momentum" was the theme of the 2023 Suffolk State of the City. The Honorable Mike Duman, Mayor of Suffolk, addressed the sold-out crowd sharing Suffolk's many accomplishments over the last year. He shared, "I contend that the city of Suffolk unquestionably and indisputably has momentum. I think it is important to look at the past to put in perspective how far we have come."
Suffolk's momentum started many years ago with business leader and philanthropist Amadeo Obici. Mayor Duman shared that Amadeo Obici used his success in selling roasted peanuts in Wilkes-Barre Pennsylvania to bring his entire family to America. Obici, who founded The Planters Peanut Company, built the first mass-producing plant in Suffolk making it the "Peanut Capital of the World". In 1916, Suffolk native Antonio Gentile won The Planters Peanut Company trademark contest with his creation of Mr. Peanut. Since then, Suffolk has expanded and is still home to many great ideas and businesses.
During the address, Mayor Duman announced two of those new investments coming to Bridgeport. He shared that Westside Burgers and Sojourn Fermentory would be located in the mixed-use development space in North Suffolk. The mayor also shared that the former Elliott Hotel, located in historic downtown Suffolk, would be converted into 45 luxury loft apartments. It was also announced that Birdsong Peanuts, Massimo Zanetti Beverage USA, Bon Secours, and Sentara Healthcare would be renovating or expanding their Suffolk locations.
From there, Mayor Duman recognized active and retired military personnel and first responders for their great acts of service. He shared that the Suffolk Police Department received re-accreditation from The Commission on Accreditation for Law Enforcement Agencies and that the Sheriff's office is now accredited with the Virginia Law Enforcement Professional Standards Commission. It was also announced that Suffolk Fire and Rescue earned accreditation from The Commission on Fire Accreditation International.
Suffolk's well-deserved bragging rights continued with the announcement that the Suffolk Parks and Recreation Department received an accreditation from The Commission for Accreditation of Park and Recreation Agencies. It was also shared that the city's finance department received the Triple Crown designation from the Government Finance Officers Association.
The momentum continued when Mayor Duman shared that Suffolk is projected to grow by 23% in the next 20 years and was the only city listed in Virginia to be listed on Smart Asset's Top 100 Fast-Growing Cities List. Much gratitude was given to Suffolk's management team and its new additions. Those acknowledged included Dr. Charles Kiriakou, Nic Langford, Jennifer Moore, Jessica Stallings, and Kevin Wyne. Mayor Duman also recognized Suffolk's dedicated City Council Members and Constitutional Officers for their service to the city.  He thanked the residents of Suffolk for their great efforts too, "Our citizens are also responsible for our momentum. Their willingness to volunteer time and resources to help others combined with an attitude that is welcoming and congenial attracts others to make Suffolk their home."
Mayor Duman then recognized the recent passing of former City Council Member, Joseph H. Barlow, Sr. He shared that Mr. Barlow served in the U.S Air Force, State Board of Agriculture, Suffolk School Board, Board of Visitors of Virginia Tech, as well as being selected as Suffolk's First Citizen by the Suffolk Rotary Club in 1985. He stated that, "Joe Barlow was an honorable man who will be missed by all who had the good fortune to know him."
Other topics discussed during the 2023 Suffolk State of the City included the recognition of the Suffolk City Public Schools sports and music education programs, Route 58, the City of Suffolk budget and tax rate, and the newly formed Public Safety Committee, to name a few.
We want to thank Mayor Mike Duman for sharing business news, community updates, and what fuels Suffolk's momentum with our sold-out crowd.
We also want to thank all of the Suffolk State of the City Sponsors:
Series Presenting Sponsor: TowneBank
Series Building the Future Sponsor: The Franklin Johnston Group
Series Platinum Sponsors: Bon Secours Hampton Roads, United Way of South Hampton Roads, Chartway Credit Union
Series Silver Sponsors: ABNB Federal Credit Union, BayPort Credit Union, Dominion Energy, GEICO, Hampton Roads Workforce Council, Langley Federal Credit Union, Rivers Casino Portsmouth, Sentara Health/ Optima Health, Verizon
Bronze Sponsor: Cox
Media Series Sponsors: WTKR News 3, Stellar Exposures, Virginia Business
AV Sponsor: Elite AV
Visit the Hampton Roads Chamber for upcoming events and more event recaps.