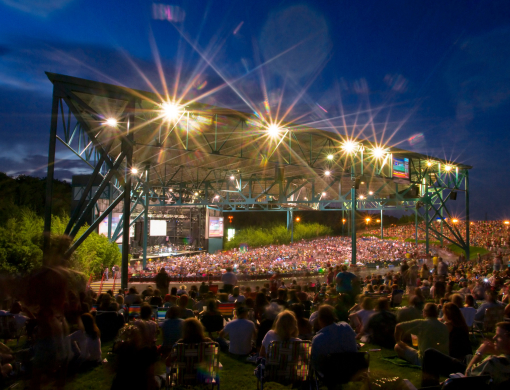 Added on August 10, 2023 by Christine Gustafson to
Member News
The Breeden Company Welcomes New Regional Director to Multifamily Team
Virginia Beach, Va.—The Breeden Company, the nationally recognized Virginia Beach-based real estate development firm, today announced the addition of Sydney Balmer, CAM, to the multifamily property management's regional director team. Balmer joins the Breeden organization with more than 17 years of experience in the lifestyle-forward multifamily space. At The Breeden Company, Balmer will oversee a portfolio of multifamily assets in the South Hampton Roads market of Virginia.
"Sydney brings her passion for problem solving and elevated resident experiences to the multifamily operations team," said Bonnie Moore, president of property management. "She has extensive yet diverse leadership experience and will apply those skills as she leads her teams to continued success."
Prior to joining Breeden, Balmer was a long-time residential community manager at Drucker & Falk, focusing on continued stabilization of Class A assets. Balmer holds a CAM designation through National Apartment Association (NAA). CAM is the credential of distinction for managers of market rate and affordable multifamily assets, condominiums and cooperative housing.
ABOUT THE BREEDEN COMPANY
Nationally recognized, with more than 60 years of expertise in every facet of the industry, The Breeden Company is a vertically integrated real estate development organization that boasts market-leading divisions including commercial real estate, multifamily property management and general contracting. With a portfolio of over 20,000 apartments and 2 million square feet of retail and office that have been owned, managed, developed and general contracted, The Breeden Company is one of the premier real estate development firms in the country. Breeden Realty is one of the top commercial real estate firms in Virginia (Virginia Business, 2023); Breeden Property Management is one of the top multifamily property management firms in the country (Multi-Housing News, 2023); Breeden Construction, the much-acclaimed multifamily general contractor for numerous third-party clients, is one of the top multifamily builders in the country (Multi-Housing News, 2022). For more information regarding The Breeden Company, visit www.thebreedencompany.com.
###