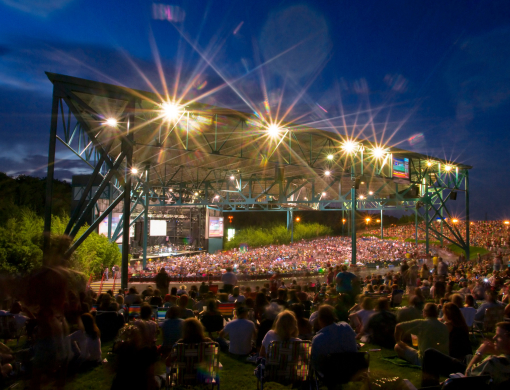 Three Leading Newport News Corporations Launch 500,000 Accelerating Change Together Grant
https://www.bayportcu.org/news/three-leading-newport-news-corporations-launch-500000-accelerating-change-together-grant/
To address gaps in services for Hampton Roads communities, three leading corporations headquartered in Newport News, Virginia – HII, Ferguson, and BayPort Credit Union – have partnered to fund a $500,000, three-year transformation grant, called Accelerating Change Together (ACT). The inaugural year's focus will be on Education and Workforce Development.
The grant is an extension of the One Community Transformational Grant program, which HII's Newport News Shipbuilding division launched in 2018 and has since provided start-up funding for the Fort Monroe Foundation's National Center for Freedom and the Newport News Public Schools STEM Ecosystem project. The partnership among the three companies will expand the initial program's scope and funding. Recognizing their unwavering commitment to the community, the ACT Grant is an extension of the three companies existing charitable giving and social impact efforts.
"The ACT Grant builds on the tremendous success of the One Community Transformation Grant that allowed nonprofits to work together to dream about new ways they could use the funds to make a positive change in the community," said Gary Artybridge, Manager, Corporate Citizenship & Education Outreach at Newport News Shipbuilding. "We were thrilled that BayPort and Ferguson wanted to partner with us to build upon the program's early successes and make it sustainable. This year's investment will be a win for education in Hampton Roads and in the development of a skilled workforce that will benefit the nation."
"BayPort is excited to be a leader in the ACT Grant," said Nancy Porter, VP of Marketing at BayPort Credit Union and Executive Director of the BayPort Foundation. "So many nonprofits have creative ideas about how to address pressing community challenges but don't have a mechanism to fund the implementation of those ideas. The goal of the ACT Grant is to invest in a project that has the most significant potential to leave a lasting legacy on our community."
"Newport News has been home to Ferguson for more than 70 years, and we're honored to support our neighbors through this partnership," said Melissa Hazelwood, Director of Social Impact at Ferguson. "Just as our three companies are working collaboratively to implement this program, we hope that the grant will inspire like-minded nonprofits to work together to strengthen the communities where we all live and work."
The deadline for applications is October 31, 2022. For additional information on the ACT Grant and eligibility requirements, please visit actgrant.org.