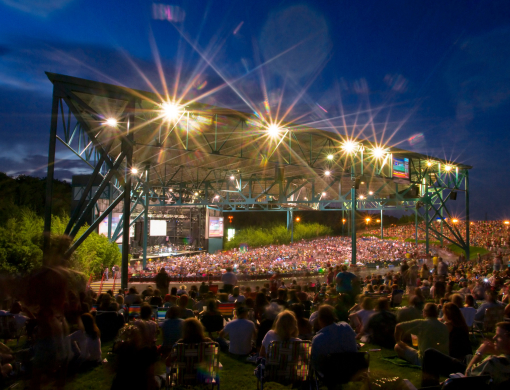 Virginia Beach State of the City Highlights Major Accomplishments and Developments
"As challenging as it has been to adjust to life over these last couple of years, our city has undeniably demonstrated tenacity and resilience that we've never known, and we're coming through this period stronger and more steadfast in our commitments to our residents each and every day," exclaimed Virginia Beach Mayor, Bobby Dyer.
On March 16th, the Hampton Roads Chamber kicked off their annual State of the City series with the Virginia Beach State of the City address. The Honorable Bobby Dyer, Virginia Beach Mayor, highlighted key business development initiatives, gave strategic municipal progress updates, and addressed both challenges and opportunities awaiting Virginia Beach in the future.
Bryan K. Stephens, President, and CEO of the Hampton Roads Chamber, opened the address by welcoming attendees and thanking all event sponsors. Jim Mears, President and CEO of Bayport Credit Union, gave a member spotlight report highlighting several exciting updates for Bayport Credit Union. "I am pleased to state Bayport is consistently ranked a 5-Star Superior banking institution from Bauer Financial," said Mears.
The Franklin Johnston Group, the Building the Future Series sponsor, presented exciting updates on many new apartment developments currently being constructed in Virginia Beach. They are also relocating their head offices to Laskin Road.
Mayor Dyer opened his address by applauding Virginia Beach's tenacity and resilience, coming out of the second year of the COVID-19 pandemic. The three initiatives Mayor Dyer highlighted were Recover (from the impacts of the pandemic,) Re-invest (back into our communities), and Re-imagine (what the future looks like for Virginia Beach).
Delivering the address alongside Mayor Dyer was Virginia Beach City Manager Patrick Duhaney. Dyer and Duhaney spoke about the city's vaccination efforts and progress made over 2021. "Today, the Virginia Department of Health reports that more than 310 thousand people in Virginia Beach are now fully vaccinated. Over 127 thousand people have received a booster of the third dose of the vaccine," stated Duhaney. He stressed that vaccines remain the best defense to reduce the spread of Covid-19 and that Virginia Beach is committed to supporting vaccination efforts city-wide.
Virginia Beach leaders are proud to say that the city's Medical Reserve Corp played a massive role in vaccinations. Their volunteers logged more than 52,000 hours supporting 400 events and ultimately saving the city more than $1 million.
Mayor Dyer also acknowledged other leaders in the Covid-19 relief efforts. Howard P. Kern, President and CEO of Sentara Healthcare announced his plans for retirement this year. Throughout the pandemic, Kern's leadership at Sentara propelled Covid relief forward by being the first to create an in-house Covid-19 test lab and providing free Covid-19 testing in underserved communities and much more. "Thank you to Howard P. Kern for your leadership and devotion to quality healthcare for the Hampton Roads community," said Dyer.
Next, Duhaney spoke of a new program created to help local entrepreneurs, The Virginia Beach Small Business Capital Access Program. This program offers qualifying small businesses loans that will make a huge difference in their success.
Not only is the city creating initiatives to award small businesses money, but Virginia Beach is also opening physical spaces to help small businesses; The Hive, which is a small business resource center, The Virginia Beach Bio Accelerator for companies within the biomedical and life sciences industry, and an International Incubator to assist international companies with resources in allowing them to set up in Virginia Beach.
This pandemic cannot stop Virginia Beach business! In 2021 Mayor Dyer took part in nearly 50 grand opening and ribbon-cutting celebrations all across the city. "We whole-heartedly welcome all of these new businesses into the fold and look forward to them becoming a big part of the re-imagining of the future of Virginia Beach," said Dyer. Dyer and Duhaney showcased two up-and-coming businesses to be proud of in Virginia Beach, Drone Up and Operation Smile.
Another big initiative for Virginia Beach is continuing offshore wind. Virginia Beach looks forward to moving even closer towards cleaner and more cost-efficient energy sources as they are positioned to become one of the nation's main offshore wind energy hubs.
"Additionally, the city has partnered with the Tidewater Community College and appropriated $1.9 million to purchase offshore wind training equipment to support the industry's workforce development," stated Duhaney. At the Hampton Roads Chamber, we are excited for this new workforce training development taking place within Hampton Roads. We are looking forward to supporting this new industry.
Duhaney and Dyer were both excited to share that they were in the process of completing construction on a new city hall building! This building will better support the special and technological needs of the staff and city leadership. "This new building, just like our current one, will be the people's city hall. It will be a public space, and we're planning a public, open-house style celebration to mark the beginning of a new era for our city government," said Duhaney.
Another initiative in Virginia Beach is a new local election system that will change how residents of Virginia Beach select locally elected leaders. "Virginia Beach's new election system is a 10-1 system, which creates ten districts of approximately 46,000 residents. Under this system, each voter will be able to vote for the Mayor and the representative for their new Council district," said Dyer.
The two gentlemen ended the Virginia Beach State of the City address by announcing an exciting new venture for the city… Jackalope! Jackalope is a three-day action sports festival that features competitions in skateboarding, rock climbing, parkour, surfing, motor cross, and base-jumping. This festival is extremely popular in Canada and is making its US debut right in Virginia Beach. Mark your calendars for Labor Day weekend 2023!
The future of Virginia Beach is bright, and the Hampton Roads Chamber is excited to continue collaboration with Virginia Beach leaders to ensure a thriving business community.
The Hampton Roads Chamber is proud to serve this region as an Impactful Advocate, Inspiring Ignitor, Regional Collaborator, and Powerful Economic Partner, setting the conditions for businesses to succeed.
Thank you to our Sponsors
Presenting Series Sponsor, TowneBank
Platinum Series Sponsors; Bon Secours, Dominion Energy
Member Spotlight Sponsor, Bayport Credit Union
Silver Series Sponsors; ABNB, GEICO, Hampton Roads Workforce Council, Langley,
Sentara Optima Health, Verizon, Rivers Casino Portsmouth, The Franklin Johnston Group
Media Sponsor, WTKR
Host Sponsor, Virginia Beach Convention Center
Bronze Sponsor, LifeNet Health
AV Sponsor, Production AV
Décor Sponsor, Premier Events
Program Sponsor, South University