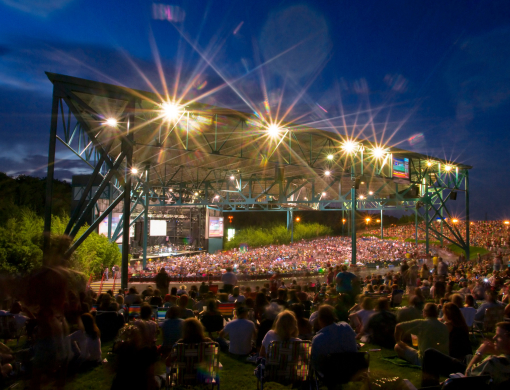 Virginia's offshore wind project: Harnessing the power of wind to generate electricity while creating a new industry
The RVA757 Connects' Virtual Innovation Spotlight webinar is Wednesday June 7 from noon to 1 p.m.  The webinar is free, but please email Greg.Gilligan@rva757connects.com to register.
Dominion Energy is harnessing the power of wind.
The Richmond-based utility built a pilot wind farm 27 miles off the coast of Virginia Beach that has two wind turbines generating 6-megawatts each — enough to power up to 3,000 homes. Those turbines have been operational since October 2020.
The next phase calls for a commercial-scale wind project with construction planned to begin in 2024 and be completed in 2026. The $9.8 billion project will have 176 wind turbines generating a total of 2.6-gigawatts — enough clean, sustainable energy to power up to 660,000 homes a year. The wind farm is expected to support 1,100 jobs once operational.
The renewable energy project is expected to reduce greenhouse gas emissions, diversify energy supply, and generate affordable electricity for homes and businesses.
Development of a wind farm also is expected to help boost industry sectors and the regional economy. Offshore wind manufacturers and other related companies are starting to locate operations in the I-64 Innovation Corridor from Hampton Roads to the Richmond area to manufacture components or wind turbine blades. These businesses are investing hundreds of millions of dollars in new manufacturing and distribution facilities that should generate thousands of new jobs.
Speakers:
Josh Bennett is vice president of offshore wind for Dominion Energy, a role he has held since September 2020. He is responsible for Dominion's offshore wind project execution, including its pilot project operations and commercial operations and commercial project construction.
Bennett joined the company in 2001 as supervisor at the Chesapeake Energy Center. He later served as manager at Chesapeake and then at Chesterfield Power Station. He was promoted to director of the Yorktown Power Station in 2007 and was named director-Power Generation Station III at both Chesterfield and Bellemeade Power Stations in 2014.
In 2017 Bennett was named vice president of technical services for the company's Power Generation Group, where he was responsible for engineering design and control authority for the company's coal, gas, hydro, pumped storage, and renewable energy power generating units in nine states.
Prior to joining Dominion Energy, Bennett spent six years as a nuclear electrician/operator on a submarine in the U.S. Navy and later worked as an engineer at Westinghouse and IDAX Inc.
He earned his bachelor's degree in electrical engineering from the New Jersey Institute of Technology and his MBA from Old Dominion University.
Matt Smith is director of the energy and water technology sector for the Hampton Roads Alliance, the leading economic development organization for Hampton Roads.
He joined the Hampton Roads Alliance in August 2020 as the organization's director of offshore wind business development. In 2022, his role expanded to cover the wider energy and water technology sectors. He leads the effort to create a supply chain development initiative to promote the emerging offshore wind industry and to position similar energy-based industries for growth in the Hampton Roads region.
Smith is a native of Hampton Roads. He has a master's degree in Urban and Regional Planning from Virginia Commonwealth University and a bachelor's in American History from Washington and Lee University.