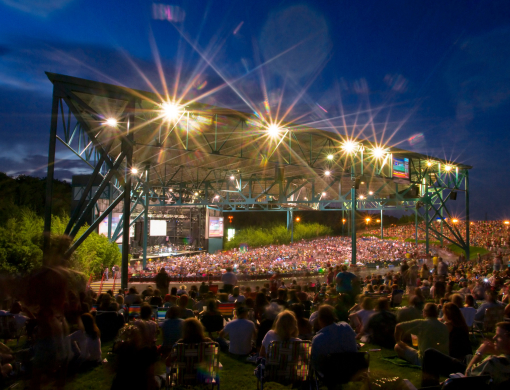 Welcoming 24 New Executives to the Region
On October 26, the Hampton Roads Chamber had the privilege of welcoming 24 new executives to the region at our New Executive Welcome event. From various industries across Hampton Roads, these business professionals and municipal leaders gathered at the Hilton Norfolk|The Main for a celebratory breakfast and recognition ceremony emceed by Erin Miller of WTKR News 3. The event began with a morning of networking, allowing business professionals and event honorees to meet one another for the first time or to reconnect with familiar faces. Honorees were then welcomed to the stage and presented with a personalized plaque to commemorate the event.
The Hampton Roads Chamber would like to extend a warm welcome to these new executives and municipal leaders.
Councilmember Mark Hugel
City of Portsmouth
Chief Stephen Jenkins
Portsmouth Police Department
Chief Kenneth P. Pravetz
Virginia Beach Fire Department
Councilmember John Rector
City of Suffolk
Councilmember Worth Remick
City of Virginia Beach
Councilmember Dr. Amelia Ross-Hammond
City of Virginia Beach
Councilmember Jennifer Rouse
City of Virginia Beach
Matthew Scalia
Williamsburg Area Transit Authority
Councilmember Joash Schulman
City of Virginia Beach
Councilmember Vernon Tillage
City of Portsmouth
Fabian Fernandez
FORTIS Colleges and Institutes
Jeremy Bridges, CPE
Hampton Roads Shipping Association
Shane Knisley
BON SECOURS MARYVIEW MEDICAL CENTER
Jay Lasley
Hampton Roads Academy
Paul Nolde
757 Collab 757 Angels
Chris Piper
Virginia Public Access Project
Shannon Pociask
Hope House Foundation
Debbie Schwartz
Lake Taylor Transitional Care Hospital
Andy Spicknall
Bon Secours Harbor View Hospital
Mark Uren
United Way of South Hampton Roads
Galagher Jeff
Dollar Tree Stores
Mark Perryman
Norfolk Airport Authority
Paul Pickett
Old Point National Bank
Cheryl Spraberry
Advanced Integrated Technologies (AIT)
The Chamber would like to thank the following sponsors for taking part in welcoming the new executives to our region.
Gold Sponsor: Hampton Roads Workforce Council
Bronze Sponsor: Langley Federal Credit Union
Award Sponsor: G&W by Allogram South
Media Sponsor: WTKR News 3